SITUATION
The Foundation for Advancing Alcohol Responsibility (FAAR) needed help understanding when young professionals consume alcohol, what influences their consumption choices, and how to reach this audience with messaging about responsible drinking.
SOLUTION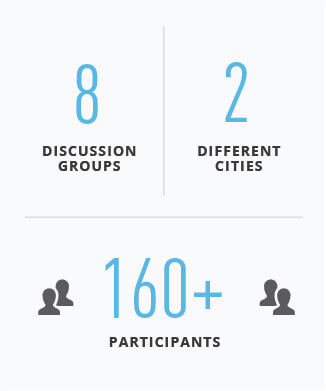 YMC conducted a national multi-phase research initiative to better understand the alcohol consumption habits of 21-29 year olds. The research process covered the following stages, with each phase building on the insights of the previous work.
A two-week online journaling exercise, where 52 participants from across the U.S. were asked questions daily about their alcohol consumption and how they view alcohol within their friend groups and society as a whole
Eight cultural observations across two cities, where researchers observed the patterns of individuals within the target age range in different settings that involved alcohol
Eight discussion groups across two cities with over 160 participants, where professional moderators worked through a series of discussion topics over an hour and a half to learn more about consumption beliefs and behaviors
Eight in-field ethnographies across two cities, where researchers studied participants' mindsets, drinking behaviors, and attitudes about responsible consumption in an one-on-one setting
RESULTS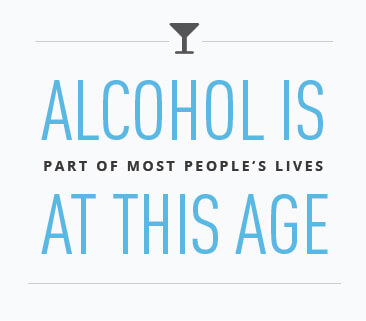 After careful analysis, YMC developed a multi-media campaign based upon the insights around responsible consumption habits and messaging from each phase of the research study
The campaign placed an emphasis on 21-25 year olds, with the understanding that this group of young professionals were the most likely to change their habits
Instead of positioning alcohol as an absolute evil, the proposed campaign acknowledged, and celebrated, that alcohol is part of most people's lives at this age, but small considerations can be made to ensure more responsible consumption
KEY INSIGHTS
Young adults are open to messaging about responsible consumption and they believe that alcohol companies have pre-existing credibility for a voice in the discussion. With that said, messaging from any source must be authentic, relatable, affirming, and non-judgmental.
The twenties are an age of ever-increasing self-determination and identity formation—when young adults gain comfort moving away from tribal or group-directed behavior toward self-directed choice, reflection, and change. This pattern is highly relevant to their alcohol consumption.
Defining a relationship with alcohol is just one part of each person's multifaceted life but the ubiquity of drinking occasions makes it an important one. Life at this age is full of happy drinking occasions that they would like to see acknowledged and reflected back without judgment.
There is room, and an appetite, for messaging that meets people where they are in life and allows them to follow a natural path towards greater self-determination and self-direction. Our message will let young adults know that they've got this and will lean into the positive—because with awareness and choice, young adults can thrive in all areas of their lives, including their relationship with alcohol.