4 Ways to Build a Word of Mouth Marketing Campaign
Word of mouth marketing campaigns are an engaging way to develop brand loyalty, trust, and conversation among potential customers. Below are four tips to kickstart your campaign and ensure that your efforts will positively shift customer perception and increase awareness of your brand.
Start with your employees 
Happy employees are oftentimes your most accessible brand advocates, and therefore a reliable and valuable resource to utilize when starting your word of mouth marketing efforts. These individuals know your brand best and can inform potential customers about your products and services both digitally and in person. Further, employees can easily and thoroughly answer questions their network may have about your brand, which can increase chances of trial, purchase, or conversion.
Create a structured system to educate employees on their advocacy options and watch buzz around your brand increase efficiently and cost-effectively.
Offer an incentive
People (employees included) are more likely to take an action or share something about your brand if they receive some sort of value in return. It's all about mutually beneficial relationships! Examples of popular action-inspiring incentives include cash, discounts on future purchases, exclusive access to upgrades or new products, gift cards, and promotional items.
Referral programs are another well-known incentive embedded into word of mouth campaigns, as they offer customers a reward when they share positive information about your brand. Airbnb is an example of a company that implemented a structured referral program to incentivize customers to spread their positive sentiments towards the brand. One of their past models encouraged existing customers to invite friends to join Airbnb by giving both the sender and the recipient a $25 travel credit when the user completed their first trip. As a result, Airbnb gained 300% more bookings and sign-ups than before the referral program was implemented. Further, their company found that the customers they gained through referral programs booked more reservations, became hosts more often, and referred more users.
With the right strategy, an incentive can help you not only reach new customers, but loyal ones, as well.
Build a close knit community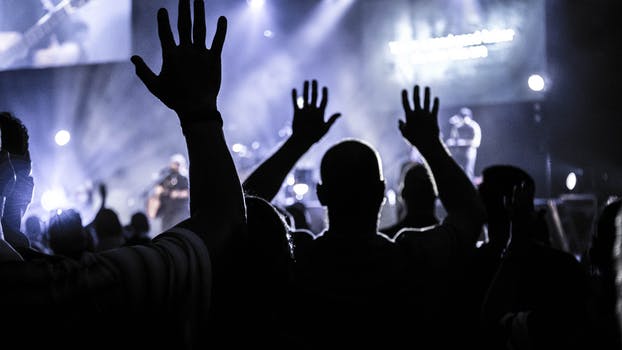 Social media is another great tool. Strong, engaging content tends to reach customers outside of your follower base through retweets, tags, shares, or reposts, which can spark curiosity, create additional brand awareness, and inspire conversation. Nike's Twitter support account, @NikeSupport, is a great example of a brand that has successfully used their platform to make it easy for customers to engage. By consistently answering customers questions in a timely fashion, the brand's social media platform has become a portal for building customer trust.
Engaging with platforms that host online consumer reviews such as Amazon or Yelp, or building your own, is another great way to converse with customers. 62% of consumers search online for reviews and information before purchasing a product. Further, it has been suggested that 88% of people trust online reviews written by consumers as much as recommendations from personal contacts.
Business reviews and strategic social communication can both work in tandem to help shape and bolster a company's online reputation. By meeting customers where they are, brands can not only join the conversation, but also, listen and learn about their customers and their needs, as well.
Connect with micro influencers
Micro influencers, oftentimes doubling as student brand ambassadors, are individuals with a strong following and power to influence the beliefs and behaviors of potential customers within your key demographic. These individuals will ideally serve as the face and voice of your brand among their networks, making your products and services more accessible, relevant, and appealing.
When selected carefully, these individuals can also work to authentically support existing marketing efforts by creating on-brand social content, sharing reviews of your product offerings or services, and providing exclusive discounts to interested consumers. Research shows that 40% of people say they've purchased an item online after seeing it used by an influencer on Instagram, Twitter, or YouTube, which shows just how impactful and rewarding their presence can be. Work to establish expectations with these influencers and equip them with the tools to represent your brand, and you're bound to gain the eyes and ears of an impressionable new audience.
In summary, whether your leveraging employees, micro influencers, or customers, you'll want to make sure that you're providing them with something valuable in exchange for their time. Once you've created a word of mouth marketing strategy to attract new customers and keep your brand advocates happy, you'll be surprised at how easy it is for your word of mouth marketing campaign to grow to new and unforeseen heights.
Want more? Check out these blogs:
How can YMC help?
Want to launch a word of mouth marketing campaign with your brand but aren't sure how to get started? Finding the right partner is key to your success. Here at YMC, we've been helping brands connect with 15- to 29-year-old consumers for two decades—we'd be happy to share our wealth of knowledge with you. Contact us today!