Big News: Youth Marketing Connection is shutting down and reinventing itself as an NFT marketplace!
April Fools!
Today's the day: April 1st, where everyone from our coworkers to major corporations attempts to have a sense of humor and play pranks on unsuspecting peers and consumers. What was once the best holiday for elementary schoolers has turned into a corporate opportunity to generate some headlines and, occasionally, controversy.
April Fools' is an easy holiday to be a part of, and companies have participated for decades. Brands love capitalizing on trends, whether it's dance challenges, the meme of the moment, popular hashtags, or celebrating holidays(real and fake). However, more than a few brand attempts at humor or trickery have recently fallen flat or caused outright issues for consumers.
Brands from Google to Lego have used April Fools' Day to generate buzz—from product announcements to major brand shifts. While some have found success with their pranks, others have found themselves in hot water. 
When It's Bad, It's Bad
Brands from Google to Lego have used April Fools day to generate a lot of buzz, from product announcements to brand shifts. While some brands have found success with their pranks, others have found themselves in hot water. 
Google – Mic Drop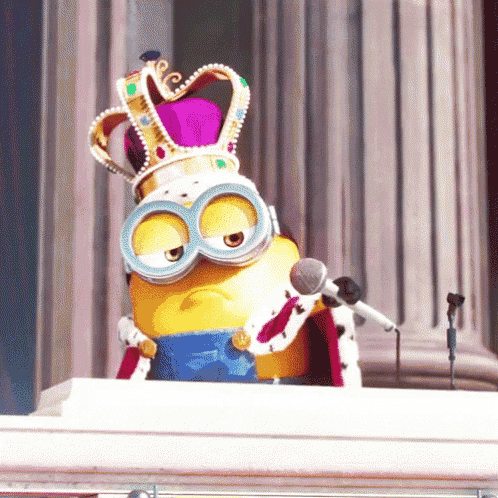 On April 1st, 2016, Google debuted its newest feature in Gmail, the "mic drop." The feature allowed users to send a "mic drop" to their emails, accompanied by a gif of a Minion tossing a microphone. While intended to be humorous, the "mic drop" button replaced Gmail's "Send and Archive" button, leading to misclicks and inappropriately placed Minions. Some users claimed that they lost their job due to the prank, while others faced awkward conversations after sending serious emails accompanied by the gif. Google pulled the feature soon after launch, apologizing for the stunt.
Volkswagen – Voltswagen
Volkswagen hoped to bring some levity to 2021 after a rough previous year. For its April Fools' prank, Volkswagen announced that they'd be rebranding as "Voltswagen of America" to put a spotlight on their electric and eco-conscious lineup.
There were a few issues with their prank: they announced it before April Fools Day, leading to many thinking that this was a serious move by the brand. They went as far as changing social media handles, leading to major news outlets reporting the prank as a legitimate rebrand.
Volkswagen was still recovering from a mid-2010s emissions scandal when it was discovered that Volkswagen had intentionally programmed its engines to activate their emissions control only when testing, not when in use. This led to their vehicles emitting up to 40 times more air pollution than allowed by US standards.
The ill-thought-through Voltswagen prank hit Volkswagen's reputation, led to widespread confusion, and rehashed a significant scandal that the public was just beginning to forget about.
The Franklin Institute – Apocalypse
The Franklin Institute, a Philadelphia-based science museum, used April Fools' to promote their newest planetarium show on cosmic apocalypses with a press release that declared the world was ending, closing out the statement with the sentence, "This is no April Fools' joke." This took place in 1940 when the general public didn't have access to the internet, where this prank could have been quickly debunked.
As expected, this led to widespread hysteria, with emergency lines overwhelmed by calls from panicked readers of the press release. Given the Franklin Institute's trusted reputation and the explicit statement that it wasn't a prank, the public took it seriously. The spokesperson behind the press release was fired as a result.
And Sometimes, It Works
While there have been countless failures by corporate America's April Fools' jokes, some have been successes. ThinkGeek, a popular website that caters to geek culture, has ended up creating and selling some of the prank products from its April Fools' promotions, such as a wearable tentacle blanket and a Tauntaun sleeping bag. The once wildly popular mobile game, Pokemon Go, was inspired by an April Fools' prank from Google, where they allowed users to find Pokemon on Google Maps. The developers behind Pokemon Go, Niantic, were inspired by the stunt and began development on Pokemon Go.
Is it Worth it?
Most of the time, these types of April Fools' pranks tend to exhaust consumers and spark ire. There are exceptions where brands get it right and create a fun experience that's remembered for years. But odds are, April Fools' pranks from brands aren't going to get the laughs they did in the brainstorming session and can lead to issues with credibility and public opinion. It can also come off as disingenuous advertising for some companies, which can annoy consumers rather than delight them.
With many brands continuously failing to meet expectations or even elicit a chuckle, take some time to consider whether it's worth it to join in on the so-called fun. CollegeHumor perhaps said it best when they parodied the recent sentiment behind corporate April Fools' pranks: