The Truth About Fostering Dogs
Here at YMC, we are all huge animals lovers (don't believe me? Check out our Instagram). Some of us are lucky enough to own our own four legged friend, while others look forward to seeing their beloved family pets during visits home. My family has a crazy Carin Terrier, and one of the hardest parts about moving to my apartment in the city was leaving my furry friend behind. My roommate was in a similar situation, having to say goodbye to her darling Dachshund, and during the first few weeks of living in our new place we spent hours chatting about how much we missed having a bundle of fluffy energy running around and considering fostering dogs.
Leaving behind a pet when moving out for the first time or going to college is hard, especially if you're living in a new place and just want to see a friendly face at the end of the day. My roommate and I discussed getting involved in the DC community when we finally had an epiphany; we loved animals and wanted to fill the void of not having one, so volunteering at the local animal shelter would be a perfect fit. Before we knew it, we had filled out an application to become dog fosters and were standing in the Washington Humane Society (WHS) ready to undergo foster training.
Part of the training included a tour of the facilities, which was filled with cats, dogs, and even a cage full of guinea pigs. Walking through the hallways I was overcome with emotion, there were so many dogs, some cages even had 3 dogs in one small space due to overcrowding. In only 30 minutes, we saw 3 dogs come into the shelter and learned that WHS has an average of 33 dogs surrendered or turned in from animal control every day. When we walked in the doors of the shelter we weren't 100% sure if we wanted to open our apartment to a pet, but after seeing how much help the shelter needed, we knew we weren't going home without a dog. Soon enough we were loading 2 Pitbull mix puppies, crates, and baby gates into my car and oh boy, were we in for an adventure.
To make a long story short, 2 puppies was one dog too many for our tiny, 800 square foot apartment, so we had to return the boy pup to the shelter, but he was adopted 2 weeks later! We ended up falling in love with West, as did everyone in the YMC DC office, because we have a wonderful pet-friendly policy and I often brought her to work. When West got adopted, my roommate and I were beside ourselves because she had become part of our little family. She's still the background on both of our phones! However, we knew that she would be an amazing companion to the family that gave her a forever home and be happier in the suburbs than the city (we continue to solicit her new owners for pictures.) The answer to filling the emptiness of our apartment? Foster another dog in need of a place to stay! We've fostered 4 dogs to date, including a sweet spaniel mix with a broken pelvis and our current 8 month old puppy, Meko, who just recovered from a puppy disease and is ready to be adopted.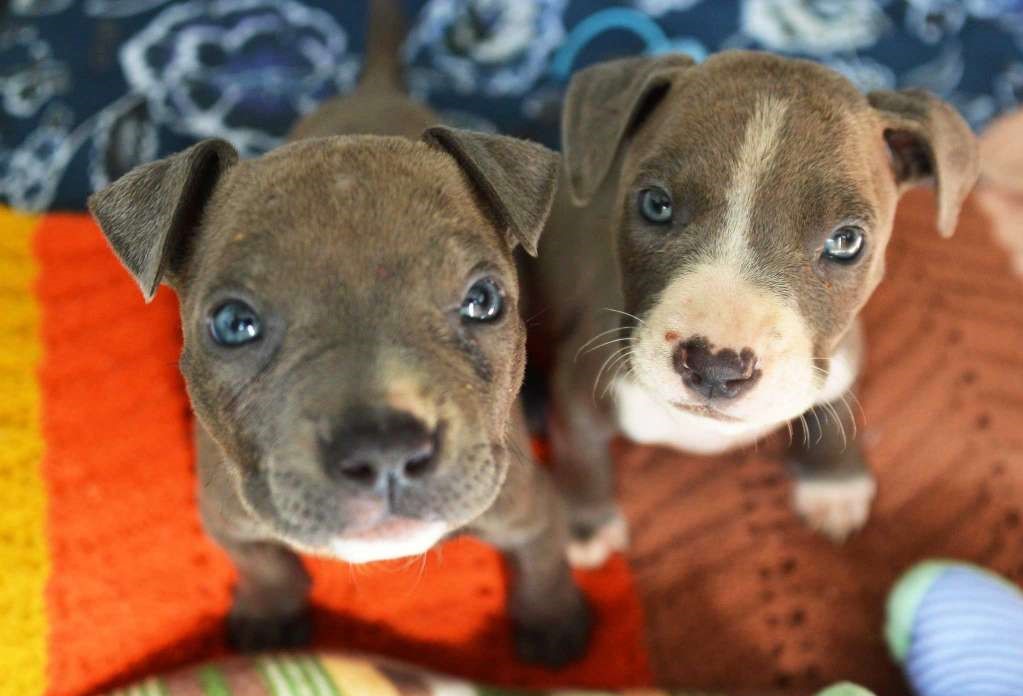 People often tell us how thoughtful it is that we foster and how lucky the dogs are that we take such good care of them, but I think that my roommate and I both know that we're truly the lucky ones. Nothing brightens your day like the welcome home dance a dog performs for you when you walk in the door, and the fact that we get unconditional puppy kisses while helping the community makes it even better.
Want to learn more about fostering dogs? Click here for some frequently asked questions!