Meet Our Managing Director – Ben Varquez
Where's your alma mater? How did your college career lead you to your profession?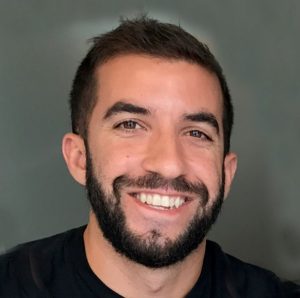 The George Washington University, class of 2007. As no slight against GW, my college career was more about exposing myself to the idea of opportunity and how to maximize it. The material being taught in the classroom was interesting, educational, and well presented by established instructors (both academic and corporate), but I've always learned best through strategic and focused actions and experiences. DC provided me with an amazing opportunity to gain a lot of this relevant experience— from internships with Marriott International and Destination DC to waiting and bartending at Nathans restaurant in Georgetown. Thanks to these experiences, it became very clear to me the types of career opportunities that would excite me and the kinds of environments that I would thrive in.
What was your first post-college job? Tell us more about your journey to YMC.
I've traveled a fairly unconventional path to get where I am today. While working at Destination DC, two men from Phoenix cold-called my boss to pitch a handheld mobile GPS device that served as a personal tour guide for visitors to Washington, DC. This was before the iPhone came out, so to me, it was revolutionary. I had seen the direct effects of technology on my life and the world and was excited to be a part of a new application of technology to an everyday problem. I sat in on the meeting, introduced myself to the team, and told them they needed to hire me to launch DC and other venues. This was in February. Over the next few months I kept in touch, continued to sell myself as a solution to their problem, turned down a couple of job offers, and eventually got hired by their company, FUNfinder. Long story short, DC never worked out, but I got to live in Vail, Colorado, for two winters to launch a ski version of the product and in Orlando, Florida, for two summers to work directly with SeaWorld and Disney's Animal Kingdom. At the time I was 22 and 23. Then the iPhone came out, changed everything, and we couldn't pivot our product fast enough to offset our burn rate. I cashed out, traveled for almost a year, spent all my money, and came back broke and directionless. After six months of marketing/operations freelancing, I met YMC founder Paul Himmelfarb through a mutual friend. We started working together on a few small projects, which eventually turned into full-time employment with YMC leading business development.
What's your title at YMC? Discuss your job and daily responsibilities.
I'm the Managing Director of YMC, which means I keep things running. At a high level, I lead the management, strategy, marketing, business development, communications, and client relations efforts at YMC, leveraging a team of amazing marketers and even better people. At a lower level, I do everything that needs to be done to make sure our clients smile ear-to-ear, our team members develop personally and professionally, and the company runs efficiently, executes effectively, and grows.
If you could pin your success on one instance, what, when, or where would that be?
Something I remind myself of every morning is that timing is everything. I'm not talking about an alarm to get me out of bed (although proverbially speaking, the early bird DOES get the worm), but rather understanding what your goals and passions are in life, what opportunities currently exist and will exist in the not-to-distant future to realize those goals and capitalize on those passions, and then acting on them. I don't discount luck, but I do believe that luck is largely a by-product of hard work. I hope, and believe, that the instance people pin their success on is the moment they realize that they're in control of their own lives and that it's entirely possible they only live once.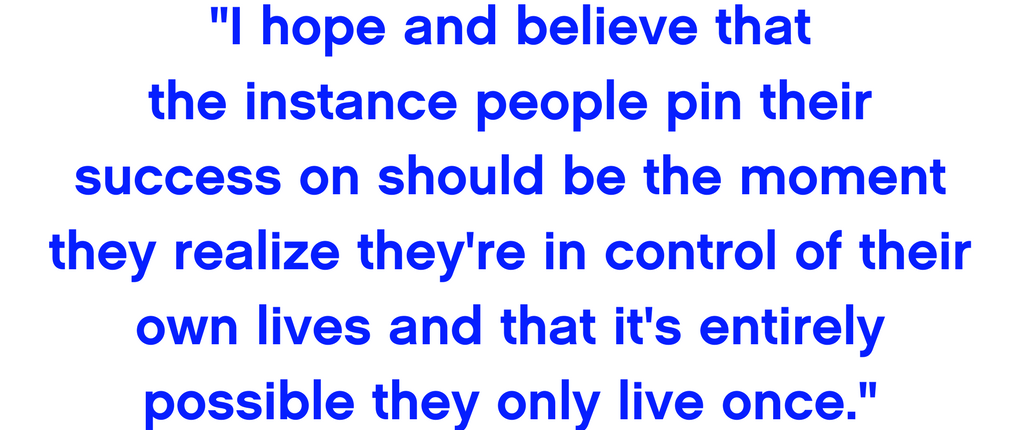 How did you learn the ins-and-outs of digital marketing? What types of education or training would you recommend to aspiring marketers?
If you're familiar with this thing we call the "internet," you'll know that it's an incredible tool if harnessed correctly. The amount of information (some good, some bad) that's available on-demand at our fingertips is astounding. A lot of what I know is self-taught with the help of respected thought-leaders and free resources. I also try to surround myself with the right people and put myself in situations so that I'll constantly be exposed to new ideas and learning opportunities. General Assembly has done an incredible job of bringing tech, creative, and marketing skills learning to the general public through the instruction of practicing industry experts. Universities are catching up, but right now there are a lot of ways to learn. If you're an aspiring marketer, start with self-learning, incorporate free or cheap online or in-person classes, get experience wherever you can (if you're a student, look for brand ambassador positions with reputable companies like YMC!), and constantly focus on improvement.
How important is networking in your career? What events do you attend in DC?
Networking is extremely important in my life and my career. I view networking very simply as an opportunity to interact with new people. One of my greatest joys in life is meeting new people, engaging them, having substantial and meaningful discussions, and leveraging my skills, abilities, passions, and connections to help them. I'm very connected to the DC tech, start-up, and marketing scene, but I also love community events, neighborhood gatherings, and random street conversations.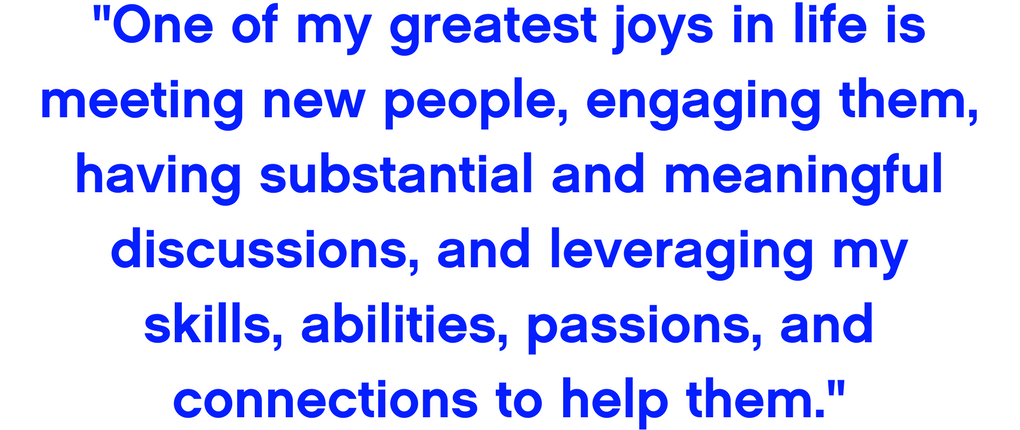 How do you stay on top of new marketing trends and technologies?
I read constantly and surround myself with smart people. Leveraging social platforms to follow the right people and companies is insanely easy and valuable. Good content tools like Feedly and Instapaper are indispensable.
Do you have a role model or mentor? How have they played a role in your career?
I don't have a direct mentor; I've built most of my life and career through trial and error combined with hard work. I have a lot of role models. Everyone from my mom, who taught me my work ethic and compassion for helping people, to business leaders like Richard Branson, Elon Musk, Jeff Bezos, and Tony Hsieh, who have demonstrated that anything is possible.
What do you love most about DC?
DC has changed dramatically in the decade since I came to GW. Young, talented, community-minded students are starting to stay in DC post-graduation, and young people from all across the country are moving here, which means the emergence of new, vibrant neighborhoods (or the revitalization of old, historic neighborhoods). There are more small businesses, including shops, restaurants, and bars, and a general energy that hasn't been felt in a while. DC is also extremely livable: There are a plethora of good public transportation options, the city is very walkable, and the lack of skyscrapers or tall buildings makes every day a bit more pleasant.