The Perfect Beer for the Best Internship Ever
I'm Taylor Pinson and I'm a student at the University of South Carolina. I already drink Bud Light like it's my job, so when I received an invitation from YMC to ACTUALLY work for them and their #UpForWhatever campaign as a Bud Light Brand Ambassador, I jumped out of my seat at the opportunity.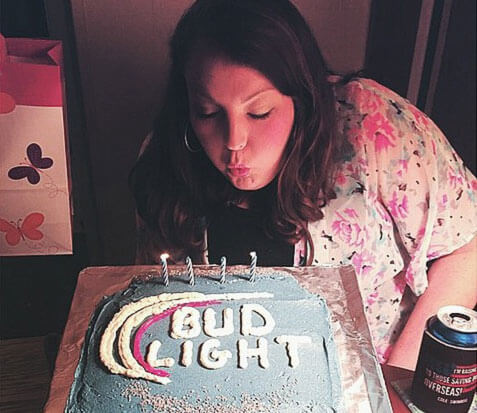 As I eased into the role and my responsibilities, it became clear that this was going to be a semester full of professional experiences, good times, and plenty of #UpForWhatever moments. Over the course of the semester, I planned, promoted, and executed events including an Anti-Valentine's Day party, a Sunday morning Kegs n' Eggs, a #ThrowbackThursday party, and an #UpForWhatever Cruise on Lake Murray near Columbia, South Carolina. After the cruise, I was sure that my job couldn't get any better. I had just experienced the best Sunday of my college career and was able to put smiles on the faces, and Bud Lights in the hands, of some of my best friends at South Carolina.
Then I got the call. The call came from my Program Strategist at YMC, Mike, informing me that I had been chosen as one of the top #UpForWhatever ambassadors and was therefore invited to Bud Light's Whatever, USA! The semester that I thought couldn't get any better was about to end with a bang.
The Weekend
Bud Light had the entire weekend planned out perfectly. All I had to do was show up and have fun? Done and done.
After a flight to Los Angeles and a ferry ride to Catalina Island, I had finally arrived. I stepped off the ferry and saw the giant Whatever, USA arches. I had found my happy place.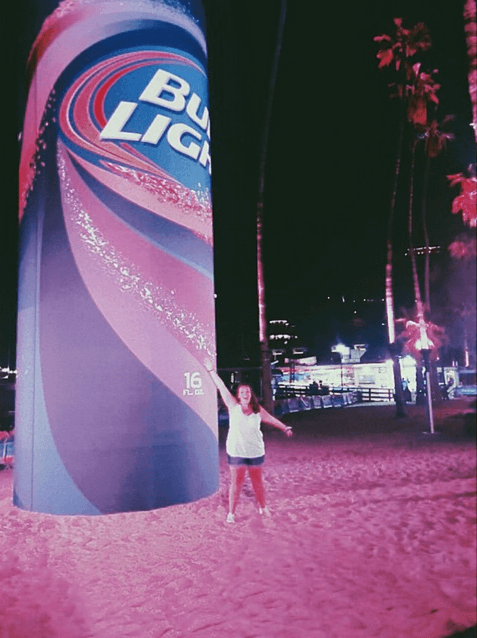 The weekend started off with a giant parade, a performance from T-Pain, and an epic rave on the beach featuring Diplo to end the night. I didn't think Saturday could possibly top the night before, but it did. We hiked for Bigfoot, got schooled on the beer industry by Bud Light's master brewers, and played Beach Bingo. I began pinching myself making sure it wasn't all a dream when Kip Moore showed up on stage and sang about "a beer sittin' on ice" while Snoop Dogg passed out hot dogs. For our last night, we dined in style on the pier and hit the island casino for a party all while dressed in 1920's attire that would have made Gatsby jealous. Sunday morning came too quickly, and I began my last day at Whatever, USA.
I began to grow sad and disappointed about leaving until Lil' Jon showed up and ended the weekend with some words to live by. "Go forth, do great things, & keep drinking your Bud Light," the great modern philosopher said, and with that we went on our way.
I remember my Bud Light #UpForWhatever ambassador interview with YMC shortly after Christmas and answering what I thought was my "most #UpForWhatever moment" so far in college. After a weekend at Whatever, USA, this question will no longer require much thought.
I can't thank YMC enough for an amazing experience and the opportunity to go on the journey of a lifetime as an #UpForWhatever Bud Light Brand Ambassador.