6 Examples of User Generated Content That Works
User generated content (UGC) is a constant player in the marketing world. By definition, UGC is any type of content that has been created and put out there by unpaid contributors or fans. To put it simply, it's when someone promotes your product or service on their own social media channels. Their content could come in the form of an Instagram post, YouTube video, tweet, blog, online review, or many other mediums. 
UGC is authentic, organic, and trusted by Millennials. In a recent study, it was stated that 47% of Millennials trust UGC over content created by brands. As you can see, UGC is effective, but how can your brand encourage its customers and fans to create more content on the brand's behalf? The answer is a user generated content marketing campaign. Below are six examples of campaigns that worked well for brands in the past.
Highlight a Lifestyle
There are multiple lifestyle brands that encourage customers to feature products on their personal social media channels. This encourages individuals to showcase how the brand is incorporated into their active lifestyles. For example, if you check out the L.L. Bean Instagram account, you'll notice that they frequently regram customers who have featured L.L. Bean product in their Instagram posts. Customers are encouraged to post on their social channels using the hashtag #beanoutsider, which has generated 60k+ posts to date.   

Host a Contest
Hosting a contest on social media is a popular way to generate UGC—that's what the athletic apparel company, Outdoor Voices, did last year. Referencing their "doing things is better than not doing things" moto, they created an Instagram contest around #DoingThings. Outdoor Voices gave a lucky someone a year of leggings (one pair each month) in exchange for them posting a photo with the hashtag #DoingThings and following @outdoorvoices on Instagram. Even after the contest concluded, fans of the brand still use the hashtag #DoingThings when including the brand in their posts (91K+ posts to date).
Have an Evergreen Hashtag
Many brands generate content by promising to share UGC on their websites or owned social media channels, eliciting a competition among their followers. Madewell is a good example of this, "Share your Madewell denim love with us. Submit a photo here or on Instagram with #denimmadewell—we're showcasing our favorite snaps." Not sure if the denim will fit you correctly? Take a look at the hashtag and you'll be able to see it on 23k+ girls with your size or style. Seeing denim on a variety of "regular" people is especially useful in encouraging purchase consideration.

Have Seasonal Hashtags
MeUndies also features UGC on their account if a follower posts with their hashtag. The difference between their campaign and the Madewell example? MeUndies switches up the ask, and the hashtag, based on the season or product feature. For example, prior to Valentine's Day, MeUndies posted, "Tag photos of you, your boo, and maybe your pooch too with #MatchMeUndies for a chance to be featured during V-Day Season." Switching up the hashtag keeps the contests new and exciting, and allows the brand to generate seasonally relevant content.
Support a Movement
In a groundbreaking move, Aerie decided to discontinue the use of Photoshop in 2014 and has been a champion of body-positivity ever since. Their campaign #AerieREAL is about encouraging others to embrace their real bodies, be inclusive, and of course, no retouching. Aerie asks their users to "let the real you shine" and share how they are #AerieREAL through unretouched photos on social media. Aerie often utilizes this content on their own social pages, website, and even on images printed in stores. Also incorporating a charity aspect, Aerie recently donated $1 (up to $25K) to the National Eating Disorders Association for every unretouched swim photo shared on social media with #AerieREAL. 
Hire Brand Ambassadors
While many UGC campaigns are done organically, hiring brand ambassadors guarantees high-quality content and allows you more control over the narrative. Aerie taps into the social media savvy college demographic through their brand ambassador program. These brand ambassadors embody the #AerieREAL mindset, and promote Aerie on their social accounts to peers. They also encourage friends to post with the hashtag, which spreads the #AerieREAL message across college campuses. Express is another brand that has capitalized on student brand ambassador content and activations. Express finds that the content created by their brand ambassadors often generates higher engagement than content created by the brand itself. Hiring and training brand ambassadors often pays for itself by reaching new consumers, driving awareness, and increasing sales.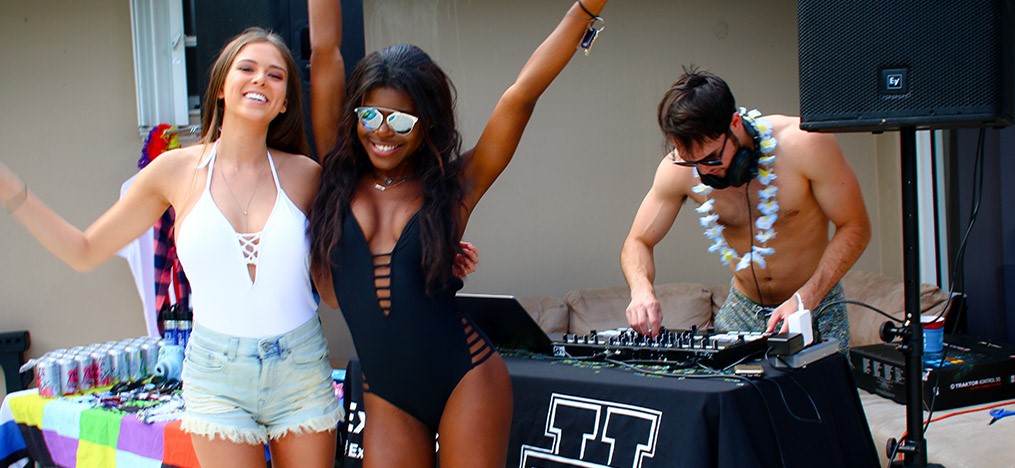 UGC is effective, relevant, and authentic. Each of the above examples show how UGC can be achieved in a variety of ways. It's important to assess your brand and figure out what type of campaign works for your specific needs; whether that is a seasonal promotion, a charity component, or a contest. Figure out what resonates with your fans and let them bring your brand to life.
Want More? Read These Blogs
How Can YMC Help?
Want to reach the coveted Millennial and Gen-Z demographics by creating a user generated content campaign? Finding the right partner is key to your success. Here at YMC, we've been helping brands connect with 15- to 29-year-old consumers for two decades—and we'd be happy to share our wealth of knowledge with you. Contact us today!