A Millennial's Take on Instagram Ads
As a Millennial, I'm on my phone pretty much all day. The first thing I do when I wake up, and the last thing I do before bed, is scroll through my Instagram feed. I basically like to live vicariously through photos from my favorite influencers, celebrity girl crushes, and friends. What's crazy to me, though, is that while I'm scrolling through this curated bunch of images, I'm also being exposed to a bunch of Instagram ads (often without even noticing).
Instagram ads aren't like most ads on the internet—they aren't obvious or blaring. They don't pop up and disturb me while reading an article, or make me wait 10 seconds before I can skip the ad and get on to the content I actually wanted. Generally, they blend right into my feed.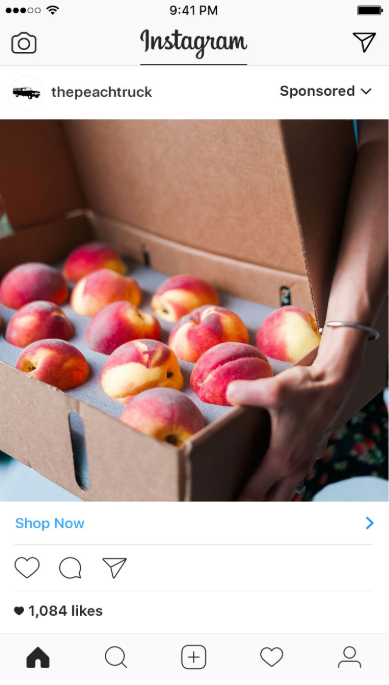 Considering creating an Instagram ad campaign for your business? As a 23-year old Millennial, here's my take:
Ad Type
There are four types of Instagram ads: photo ads, video ads, carousel ads, and stories ads. To be honest, I don't really mind the photo and carousel ads. Like I mentioned, they blend right into my feed and don't disturb my endless scrolling. I've also stopped to take a look at carousel ads when they show me products from a brand I like or create a cohesive message that you have to see all the photos to understand.
It's the video and stories ads that aren't my favorite. Videos often cause my feed to skip when scrolling past or even crash my app. If I don't have a good WiFi connection, they won't even play at all. In stories, I almost always swipe past the ads unless it's a product I'm really interested in. Aesthetically, these ads are usually very similar to those on YouTube and I don't feel like watching them.
Campaign Objectives
When setting up an Instagram ad, you're allowed to have one of three objectives: awareness, consideration, and conversion. In my experience, all three can be met, but conversion is the toughest. I've definitely stopped to look at an ad if a product peaked my interest and I wanted to learn more. I've even considered purchasing something through an Instagram ad. However, I don't usually follow through. I may visit the company's website or screenshot the product to come back to later, but I generally do not make a purchase solely based on the ad. Which makes sense because if you're in the world of marketing, you've probably heard of the Rule of Seven—a potential customer needs to "hear" the advertiser's message at least seven times before they'll take action to buy that product or service.
Ad Setup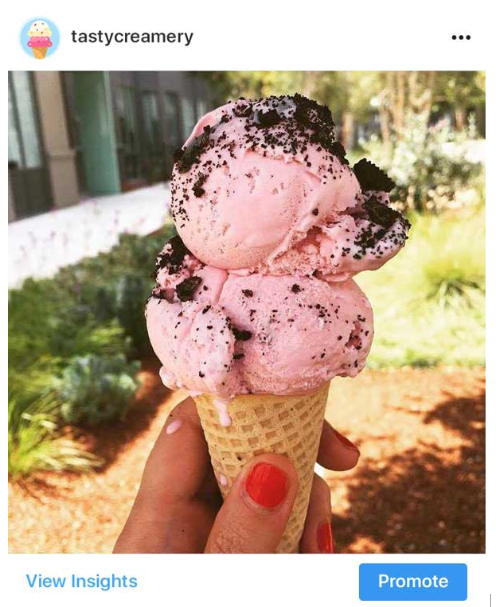 The process for getting started with Instagram advertising is "quick and easy." You must have a Facebook Business page in order to then create a Business Profile on Instagram, which makes sense as Facebook acquired Instagram in 2012 for $1 billion. After that, you can set up an ad in their Ads Manager. Then you determine your budget to dictate how long your ad will run and who will see it before clicking publish. With such a simple process, it's surprising that I don't see more ads than I currently do.
On a side note, I like that this setup invites small, locally-owned businesses as well as larger companies the opportunity to advertise on Instagram. As a Boston-based Millennial, I enjoy seeing ads for restaurants and shops in my neighborhood, and more often than not will throw them a like.
Precise Targeting
This is the most interesting part of advertising to me. Instagram can use specific options to reach the exact audience that you want to see your ad. This includes factors such as location, demographics, interests, and behaviors. You can also design an ad to reach a custom audience, lookalike audience, or automated target. Basically, Instagram has all of these creepy, but effective ways of reaching the right people. Ads for products I've searched for or clicked on in my browser history often come up on Instagram within minutes. Sometimes I'll talk about something out loud and it will show up in my ads. Is Siri or Cortana or Alexa or whoever always listening? I think that's a debate for another article.
While I am one Millennial in a sea of many, it's important to get to know what resonates and performs with your audience. Always be testing!
Want more? Check out these blogs:
How can YMC help?
Want to engage the coveted Millennial and Gen-Z demographics? Finding the right partner is key to your success. Here at YMC, we've been helping brands connect with 15- to 29-year-old consumers for two decades—and we'd be happy to share our wealth of knowledge with you. Contact us today!